Here is the list of CLT®s – Certified Lean Inception Trainers – who are authorized and have been teaching Lean Inception Training:
Ademir José da Silva
Agile Coach, Software Engineer, Cyclist and passionate about technology. Ademir found in agile methods and practices sense to develop products and people in a sustainable way. Acts in the adoption of agile practices for the development of technology products and helping to transform businesses and companies. Training instructor: Lean inception, SAFe Agilist, Scrum Master, Scrum, Kanban, PO / PM, Management 3.0. Currently leader of the agile and digital transformation services team at Meta Consulting. Experience in digital transformation, preparation, launch and support of teams, project management and software products, portfolio management, facilitation, requirements analysis, business processes and ERP, database and BI.
Andrea Pinto
Executive expert in Agility and Lean in one of the largest consultancies in the world and has the daily challenge to help leaders and teams working in complex contexts such as large-scale distributed development to generate results through approaches such as: Lean Software Development, Scaled Agile and Lean Development and Fit for Purpose. With seventeen years of experience in technology, he led and participated in several programs in agile transitions. Kanban specialist, pioneer in the use of methodology in Brazil, translated David Anderson's Kanban book from English to Portuguese. Certified trainer Lean Inception, teaches methodology training throughout Brazil.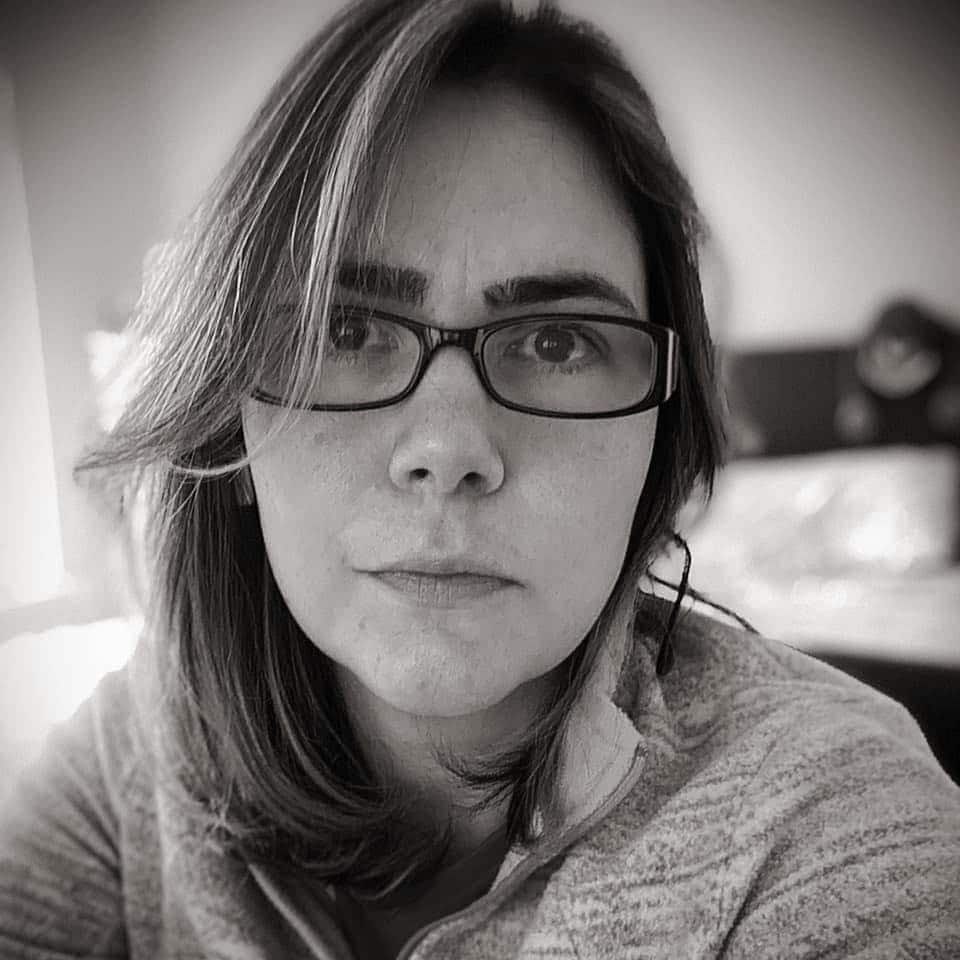 Cristiane 'Coca' Pitzer
Product and Service acceleration, Agile Coaching and Enterprise culture change are my areas of expertise in a world that is going Digital. I work with teams and leadership to design and build a workplace that is adaptable to the ongoing changes and shifts in the world and that unleashes innovation within each individual being.
Fernanda Rigolo
With over 12 years of experience in technology, working in several areas such as project design and solution, management of deliveries, people and finance. He followed his career with experiences acquired in medium and large consulting companies, always involved in the functional / business analysis of solutions. Graduated in information system and passionate about transforming ideas into successful projects, focusing on agile concepts and 3.0 management. He found in facilitation a way to bring together everything he believes in to make a difference in a collaborative work environment. He starts a new professional cycle in Canada, as a functional analyst at Systematix.
Gabriel Viégas
Business Administrator, Specialist in IT Project Management, Digital Marketing and E-commerce, CSPO (Certified Scrum Product Owner). Nowadays he is Product Owner, Project Manager and Business Analyst at ThoughtWorks in Porto Alegre.
Gabriela Corrêa
Acts as a cultural change facilitator at BRQ, worked for 3 years at Thoughtworks as a developer and business analyst. Gabriela is inspired by the delivery of value through technological solutions, in the training of people and continuous improvement of teams. Graduated in systems analysis and development by SenacRS, she has a specialisation in Scrum Master, coaching and visual thinking. He has experience in international retail projects, investments, transportation and logistics, as well as facilitation, design thinking and lean startup.
Ivan Ferraz
Enterprise Coach and Facilitator of Uncomplicating Agility. Postgraduate in Software Engineering and with over 15 years of experience in systems development and project and product management. Experience in large organizations supporting operational, tactical and strategic areas, applying Lean Change management, Scrum, Kanban, Extreme Programming, Management 3.0 and agile-to-scale framework.
Mateo Fernández
Mateo describes himself as a maker. He loves to bring new things to life. He is a goal-oriented person, but at the same time a creative soul that mixes both things to unlock innovation. He strongly believes that great communication, co-creation and trust make teams awesome. Mentor by heart, advocating the mindset of "make others successful to be successful". He leads the Product Tank community in Montevideo, Uruguay, and works as a sr. product manager. He combines his rich experience from startups to large corporations to better understand customer needs from different perspectives.
Moacir Otavio Di Pietro
With over 20 years of experience in technology projects, Moacir Otavio has a degree in Technology and Digital Media from PUC-SP and is an Agile Specialist at Avenue Code, having experience in international product development projects in technical and leadership positions for sectors such as Internet, Mobile, E-commerce, Air Defense, Banking and HR. In addition to mastering traditional project management methods, Moacir specializes in Agile, Scrum, Kanban, product discovery techniques and leads digital transformation initiatives for large companies.
Patricia Trejo
Patricia Trejo is a Senior Consultant at ThoughtWorks, a company she belongs to since 2016. Ingeniero Civil Informático, Magister in Ciencias de la Ingeniería Informática and Ingeniero Civil Industrial, Patricia has played in different roles as an enabling space for software development delivery. for more than 13 years using traditional practices and Agiles. Knowing both sides of the coin has allowed Patricia to develop cultivation strategies in new ways of working by forming highly performing Agile teams in different contexts and industries. At the moment it is performed as Project Manager and is dedicated to the use of Agile and lean practices in the development of projects and software products.
Paulo Caroli
Principal consultant at Thoughtworks and co-founder of AgileBrazil, Paulo Caroli is passionate about innovation, entrepreneurship and digital products. He is a software engineer, author, speaker and an excellent facilitator.
Tiago Reis
Enterprise Agile Coach focused on delivery, helps companies in transforming Lean and Agile to leave the status quo and make continuous improvement of teams and the organization, acting at the operational, tactical and strategic level. Graduated in systems analysis and development, he has gone through all phases of the software life cycle, from conception, construction, delivery and market feedback. Participating in projects / products of large corporations in the retail, financial, banking, e-commerce, telecom, tourism and public bodies.
Thiago Pereira
As an Enterprise Agile Coach, he has helped companies in the Organizational and Digital Evolution process, focusing on quick results to validate hypotheses and define strategies and subsequent execution of the work to be performed. He has used agility and his tools to do this job. Nineteen years of experience in technology, working in the most varied industries and countries.
Vinicius dos Santos
Vinicius is a professional with more than 15 years of experience in the IT industry and its contexts, I am graduated in Systems Analysis and I hold an MBA in Project Management. Throughout my career, has lived and worked countries such as Brazil, USA, Argentina, Portugal, and Germany while working for companies of different sizes and sectors, supporting their digitalization programs through an agile transformation including Hewlett-Packard, Johnson & Johnson, trivago, BMW, and Linde Engineering. Agile and lean enthusiast, experienced in delivering training and workshops related to Scrum, Kanban, Design Thinking, Visual Facilitation, Lean Inception, Certified Management 3.0 Trainer, and Certified LEGO Serious Play Facilitator. Speaking fluent English, Portuguese, Spanish, and improving my skills with the German language too.
Wanna be an authorized trainer?
Let´s work together and disseminate this methodology.
Check here the requirements for becoming an authorized CLT® trainer.